:: Streamlined, cost-effective event for the broadcast and media production sectors.
:: Unlike other events in the sector, THE PRODUCTION360° EVENT will cover the full spectrum of solutions associated with outdoor broadcast production
PRODUCTION360° is delighted to announce that its debut industry gathering, THE PRODUCTION360° EVENT, will take place on a date to be confirmed in 2022. After a difficult time for the entire industry, we have now formulated a plan to reschedule a new event for 2022.
Designed to represent a new-style showcase for broadcast and media technologies, THE PRODUCTION360° EVENT will be a 'first of its kind' indoor/outdoor show within this marketplace. In many ways it will provide a contrast to the more formal (and expensive!) approach to events taken elsewhere in the industry; instead, this event will place the emphasis on relaxed networking and accessible presentations of the latest and most versatile solutions for broadcast and media.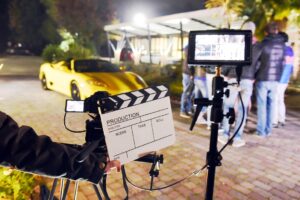 It will also be an event that is uniquely suited to the nature of the times we are all living through. Presentations and demonstrations will all take place at a centrally located premier outdoor venue (location TBC). With the effects of the pandemic expected to be felt for many months yet, THE PRODUCTION360° EVENT will allow customers, suppliers, vendors and integrators to meet with confidence in a clean and safe indoor/outdoor space.
A cost-effective event for challenging times
The use of a safe, indoor/outdoor space is by no means the only way in which we are responding to the challenges of the times. We are fully aware that many companies in the media space are now facing tough operating conditions in which investment commitments will have to be scrutinised more closely. The future is now more certain and there is a greater need for financial prudence still. Our event acknowledges these altered circumstances by offering the opportunity to exhibit at costs of at least 50% cheaper than comparable 'traditional' indoor/outdoor events. 
The PRODUCTION360° team has worked on some of the world's most successful events, so has plenty of experience in how to deliver an event that is smooth, stress-free and cost-effective.
As well as being an indoor/outdoor event of a kind previously unknown in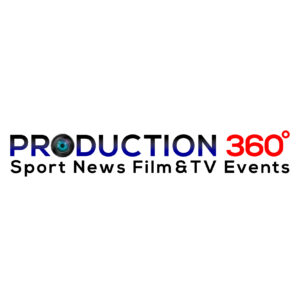 the broadcast and media sectors, it will also provide a showcase for an unprecedented range of relevant technologies. Our aim is to present the 'latest and greatest' solutions covering the entire spectrum of technologies involved with outdoor production. Hence there will be an opportunity to find out about the latest developments in OB trucks, unmanned vehicles, rigging technology, camera equipment and accessories, audio, lighting, SFX and pyrotechnics, catering and other categories.
Historically, many industry events have focused on software and high-end technologies – often to the relative neglect of 'nuts and bolts', day-to-day hardware equipment and services. By contrast, 
THE PRODUCTION360°EVENT will cover the full range of new and emerging technologies, solutions and services, and will do so in an accessible, cost-effective and safe open-air facility. 
There will also be a compact schedule of presentations and discussions zeroing in on the most important issues affecting the industry, including the growing trend for remote and decentralised production.
Last but by no means least, we intend to donate 20% of any net post-tax profits to a charity that supports small independents and freelancers within the industry during these challenging times.
Please bookmark this page and keep an eye on THE PRODUCTION360° EVENT website and newsletter for more details as they become available.
We look forward to welcoming you to this exciting new style event in 2022.