Caton Technology, a pioneer in next-generation IP network transport solutions, is developing ever-closer relationships with the market through the appointment of two leading figures to further drive growth.
Eduardo Branco joins as sales director for Brazil and Portugal; Paul Shonfeld joins as sales director for Europe, the Middle East and Africa.
Branco built a powerful business in broadcast services specialising in live television and events, culminating in providing glass-walled studios for the 2014 FIFA World Cup and the 2016 Olympic Games, both in Rio de Janeiro.
With live events increasingly relying on remote production and delivery over IP circuits, he sees Caton as a significant disruptor in the industry.
"I have great experience with broadcasters and production companies, but also with top brands like L'Oréal and Coca Cola," Branco said.
"I see huge opportunities for Caton's delivery technologies and the CatonNet Video Platform (CVP), especially in Brazil where network coverage can be limited in some regions. I am excited by the prospects and future of IP transmission."
Paul Shonfeld has a 30-year career of success in sales, working for many major broadcast and media brands including Silicon Graphics, Verizon, Omnibus and Haivision.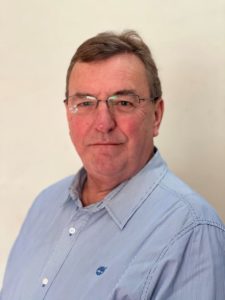 Recently he has been working on fibre connectivity for broadcasters and production companies around Europe. He has extensive EMEA experience and will provide strong leadership for Caton in the region.
"The technology that Caton brings to market is exactly right for the times we are in," Shonfeld said. "The people I talk to all want to be able to set up multiple, reliable, very high-quality circuits, quickly and simply.
"I am looking forward to developing the market and extending Caton's success."
Gerald Wong, Senior Vice President, Global Operations of Caton Technology added "I am delighted to welcome Eduardo and Paul to the Caton team.
"Both are widely known and respected in their markets, and equally have a rich understanding of our solutions. There are exciting times ahead for us."